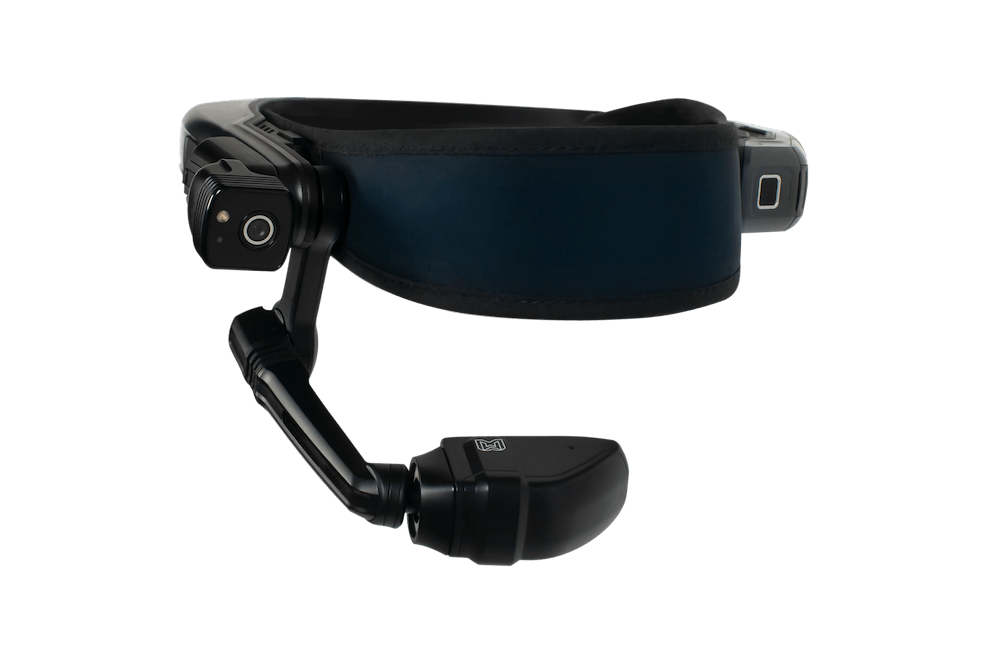 What are the new features of the HyperDisplay?
The introduced HyperDisplay replaces the current Core Display and offers a 20% larger display with twice the number of pixels (HD - 720p). Furthermore, the adjustability to the eye has been optimized so that the display can now be further away, but the content can still be recognized without problems.
Thanks to further design improvements on the support arm as well as on the display, time-consuming adjustment and set-up work has been reduced to a minimum or even eliminated, so that the onboarding process for new users has been simplified. This means that even employees who do not have day-to-day contact with the device can now start working immediately.
Optimizing usability is a big aspect for RealWear, so developers can also take advantage of the larger screen area to present information in a better and easier-to-understand way. This allows solutions like ADTANCE Workflow to make content even clearer and easier to view.
Despite larger display - hardly any changes to the housing
The housing as well as the support arm have only been minimally enlarged, but provide a significantly better screen with HD resolution. Thanks to the four built-in optical lenses, it doesn't impair the user's view of the situation and surroundings, allowing him to perceive everything without restrictions.
The possibility to increase the eye relief makes it even easier for the user to use e.g. glasses in combination with the device without the display having to fit tightly. In combination with the larger display, content can now be perceived and read sharply from a much greater distance. This also means that content does not disappear from the field of vision during movements and less readjustment is required when the device moves or vibrates during work.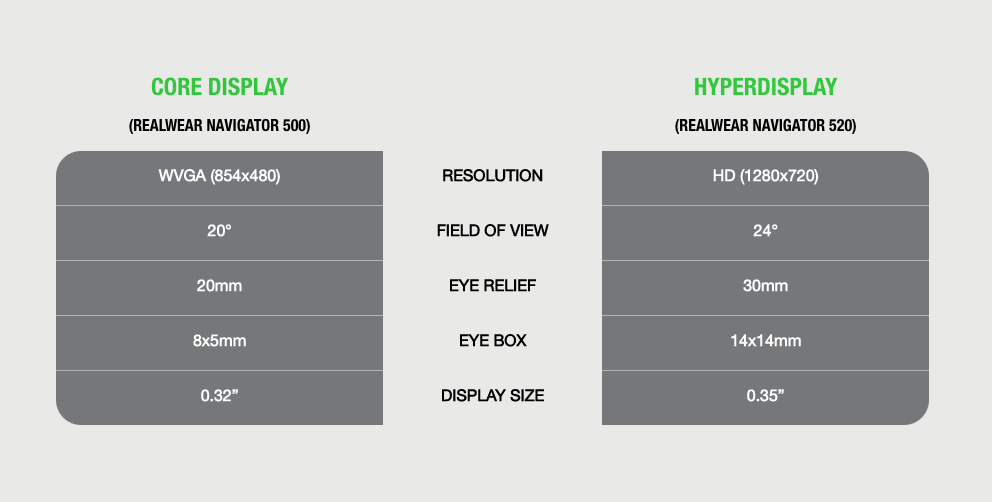 Conclusion
The RealWear Navigator 520 incorporates a revolutionary modular platform that is capable of being adapted to any use case. For example, the camera module can be changed, allowing the user to choose between a thermal imaging camera and a 48-megapixel camera. The battery is hot-swappable and connectivity is possible almost everywhere thanks to Wi-Fi, Bluetooth and an optional 4G modem. Meanwhile, the user interface includes 23 languages and dialects, as well as a patented noise reduction feature.
Contact us to secure the RealWear Navigator 520 or to discuss options for upgrading your Navigator 500.