Organised and structured workflow management with ADTANCE Workflow
Your Company is Interested in a Simplified Management of Work Processes and Wants to Implement this without any Paperwork?
Then digital checklists and work protocols based on ADTANCE Workflow is exactly the right solution for your company!
What is ADTANCE Workflow?
ADTANCE Workflow like all ADTANCE modules is integrated into the ADTANCE Smart Service platform.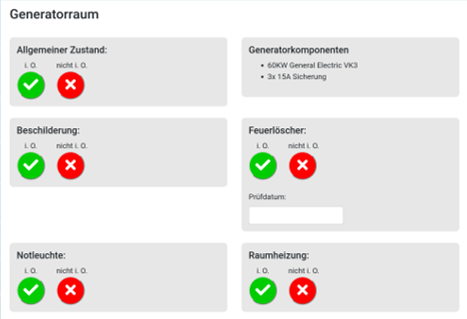 Workflow offers you the possibility to digitize, play back, analyze and optimize all your workflows.
Not only everyday processes but also unique work steps can be digitized and made available to every employee in the form of work protocols, checklists and work instructions using mobile devices such as tablets, data glasses (take a look at the information about HMT-1 and HMT-1Z1 of our partner RealWear) or smartphones.
In this way, every employee receives the correct and optimized implementation steps for his process.

Functionality of ADTANCE Workflow
ADTANCE Workflow is immediately ready for use and works as standard without any integration into your existing processes. The module offers you the possibility to digitally store information of each step of the work and to group them into a workflow. The individual work steps can be stored with video and image material and saved on the Smart Service platform. In this way comprehensive and understandable step-by-step instructions are generated, which can then be accessed centrally at any time. Since the mobile end devices equipped with the ADTANCE SmartApp automatically download the generated workflows when they are connected to the Internet and to the Smart Service platform, they can also be accessed offline. In this way, instructions and assistance can be reviewed and carried out even without an Internet connection.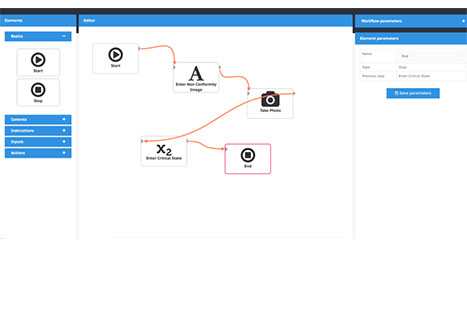 After the completion of each step, an image or video of the status quo can be taken and uploaded so that the result of the performed work is documented. This allows additional information on the current work process to be displayed.
All in all, it leads to the fact that the correct and current instructions are directly available to the employee on site and that he can continue to work independently, regardless of whether a communication connection to the headquarters exists or not.
Furthermore, there is the possibility to analyse individual work steps.
Thereby it is checked exactly which steps are time and labour intensive, so that these can be optimized afterwards.
Application Areas of ADTANCE Workflow
ADTANCE Workflow can be used in many areas, which means that this solution can be used to cover maintenance tasks for any kind of machinery and equipment. Thanks to ADTANCE Workflow, for example, maintenance and inspections can be carried out easily, reliably and, above all, in an audit-proof manner. With digital work logs and checklists, workers have a digital real-time overview of all outstanding work, checks and rework. In addition, ADTANCE Workflow can also store information about the material used, about defects or future planned actions.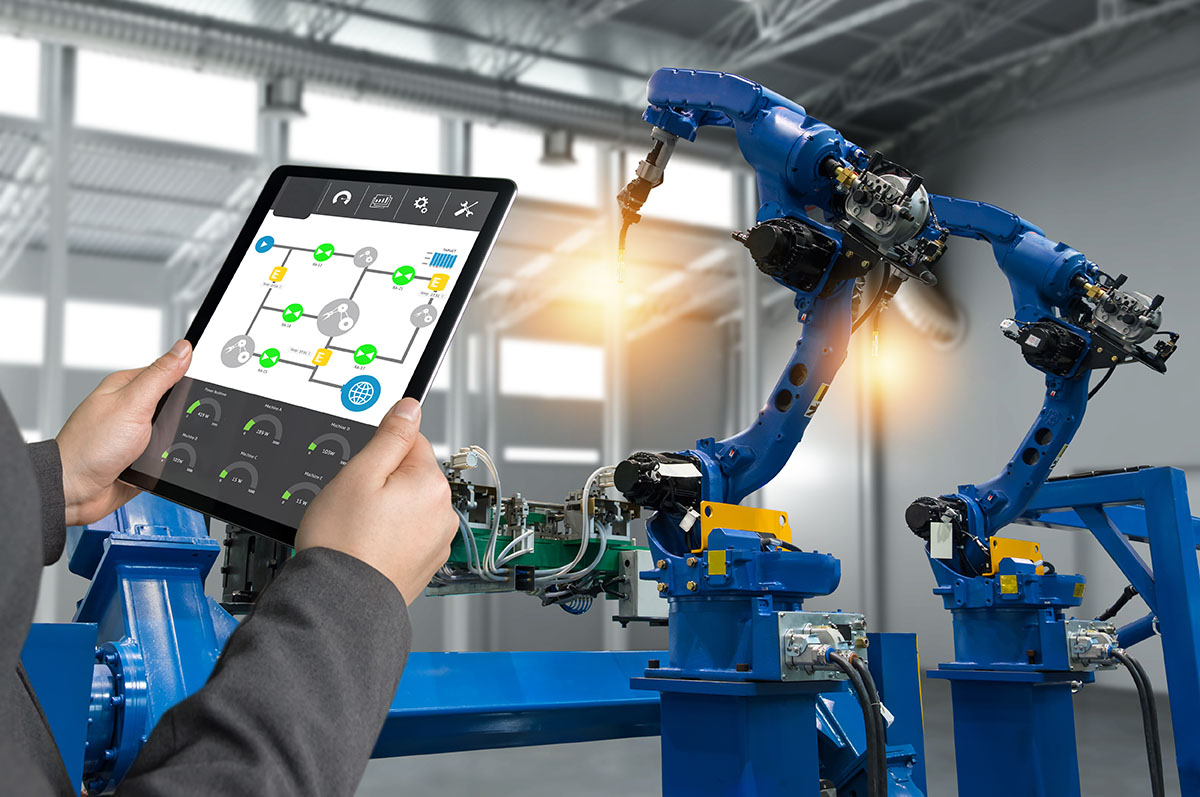 Especially in the machine and plant construction industry, ADTANCE Workflow also increases safety.
By digitally recording the work steps, all safety aspects are documented on smartphone or tablet and stored on the Smart Service platform.
However, everyday processes can also be mapped, such as the laying of a cable harness.
Here too, ADTANCE Workflow uses step-by-step instructions to show how the work is to be carried out and a checklist to document whether the work has been completed correctly.
Extension of ADTANCE Workflow and Connection to Further systems
It is possible to extend ADTANCE Workflow and to create work protocols, checklists and work instructions automatically using the systems and data already existing in your company. For example, information can be extracted from XML data or from your ticket system and mapped in work processes. For employees and customers, a self-help portal is built up and established during daily service operations.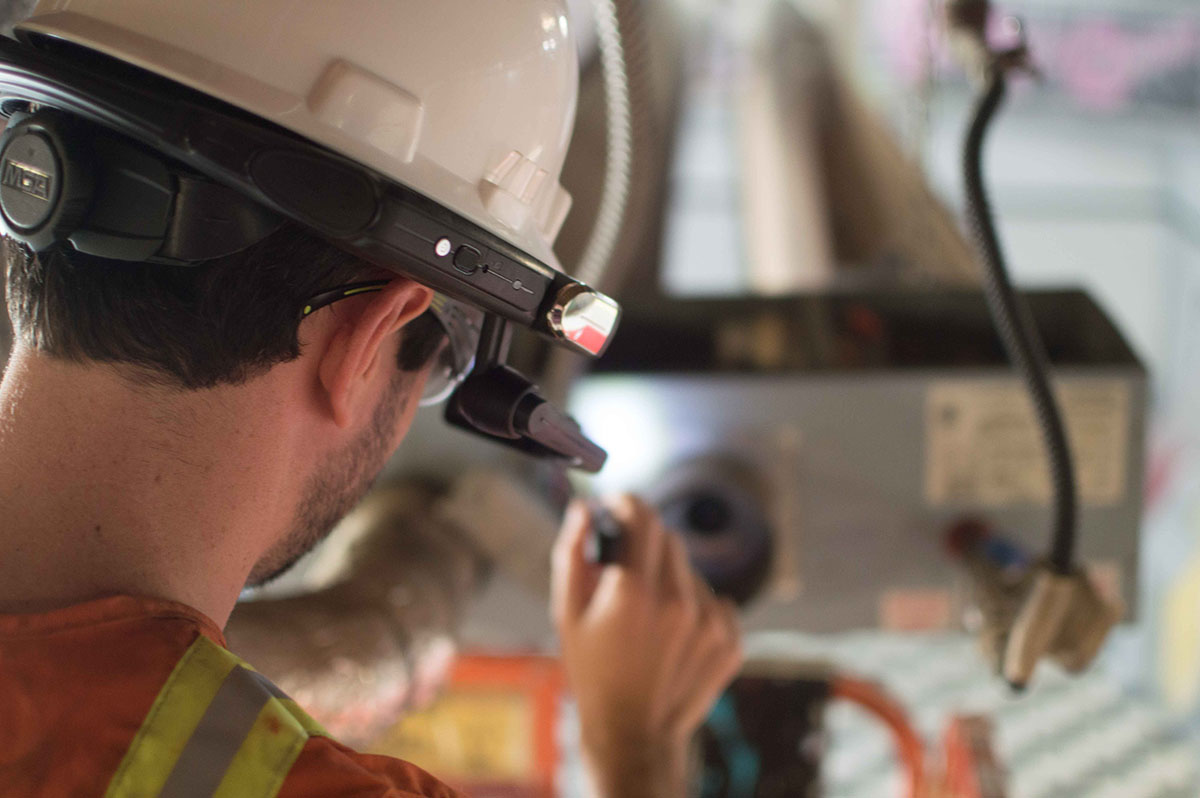 ADTANCE Workflow also offers a direct connection to ADTANCE Support.
Via ADTANCE Support, an expert can be consulted directly if all steps have been completed but still do not achieve the desired result or if a problem could not be solved. Thanks to ADTANCE Support, the service expert can immediately provide competent assistance to the employee on site.
Furthermore, you can use the adopted and optimized workflows provided by ADTANCE Workflow and train your staff directly and without additional time investment.
Any systems you already use can be connected to ADTANCE Workflow. Due to the multitude of possibilities, you finally have a comprehensive tool for your workflows that is optimised to your needs.
The security of your data is guaranteed!
To guarantee the protection of your data, ADTANCE Workflow, like all other modules of our Smart Service platform, uses the highest security standards.