ADTANCE Enterprise Asset Management - Manage assets, machines and components centrally in one place for you and your customers. Our sophisticated platform offers comprehensive asset tracking, encompassing everything from plants and machinery to parts and other vital components.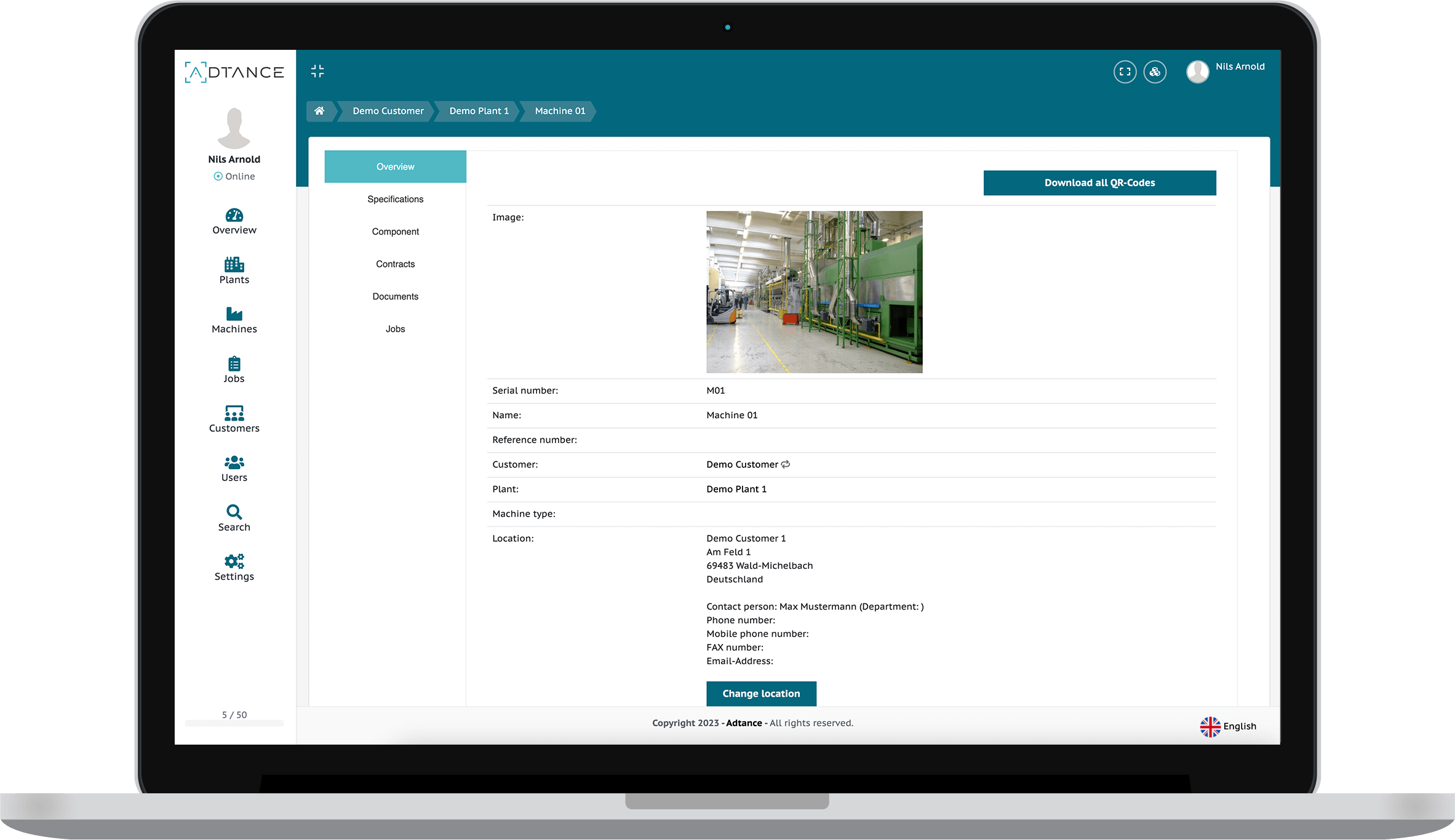 Harness the power of a single, streamlined solution that not only allows you to monitor your assets but extends this functionality to your customers. With ADTANCE, you gain unparalleled access to extensive documentation, contracts, and components, as well as advanced features such as condition monitoring and digital maintenance plans.
Simplified, Unified, and Amplified!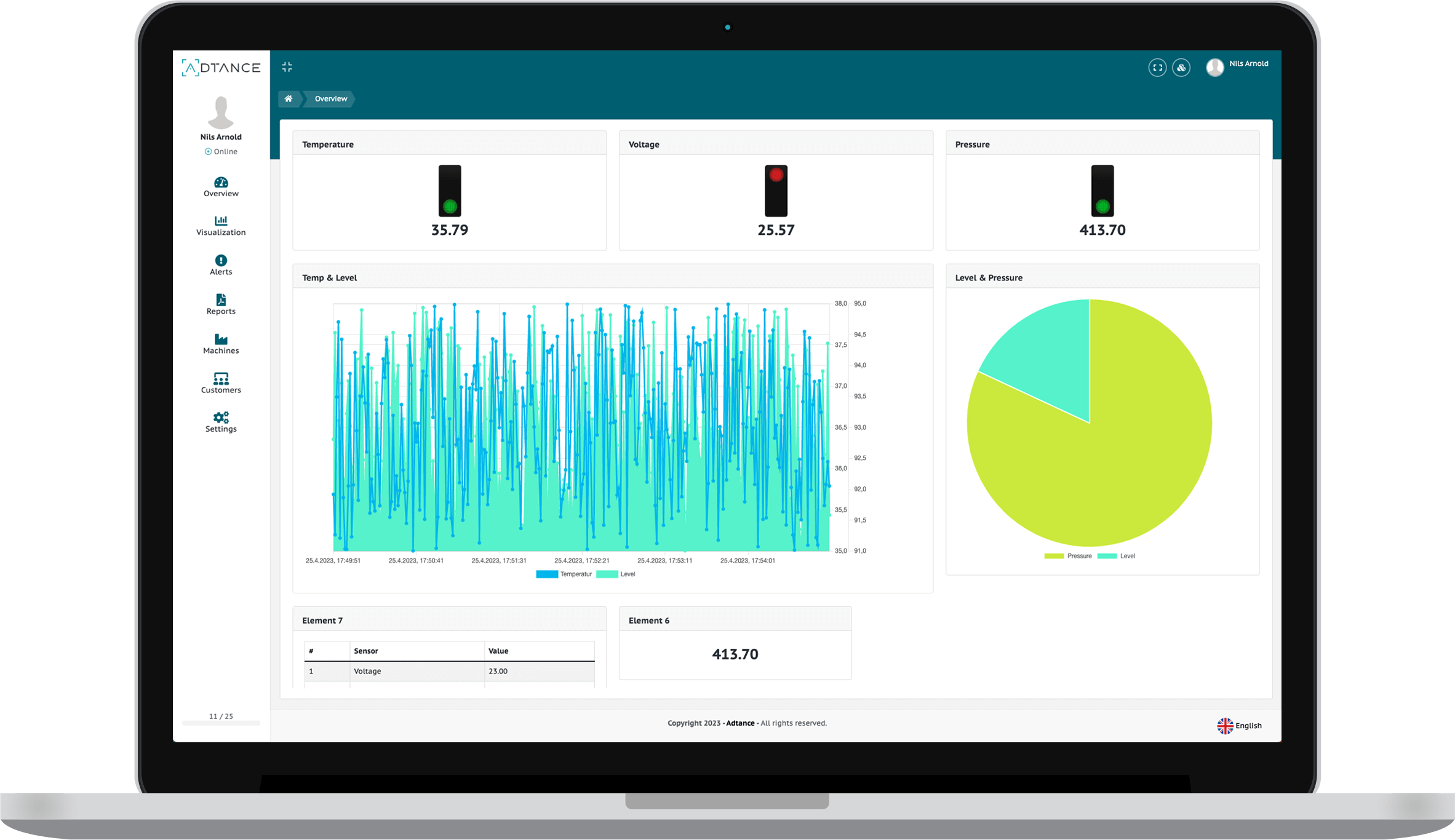 Join the many businesses leveraging ADTANCE to optimize their operations and ensure utmost productivity. With our intuitive tool, you can manage your assets with absolute efficiency and give your customers access to the same premium functionality. It's a true game-changer!
Easy access via QR code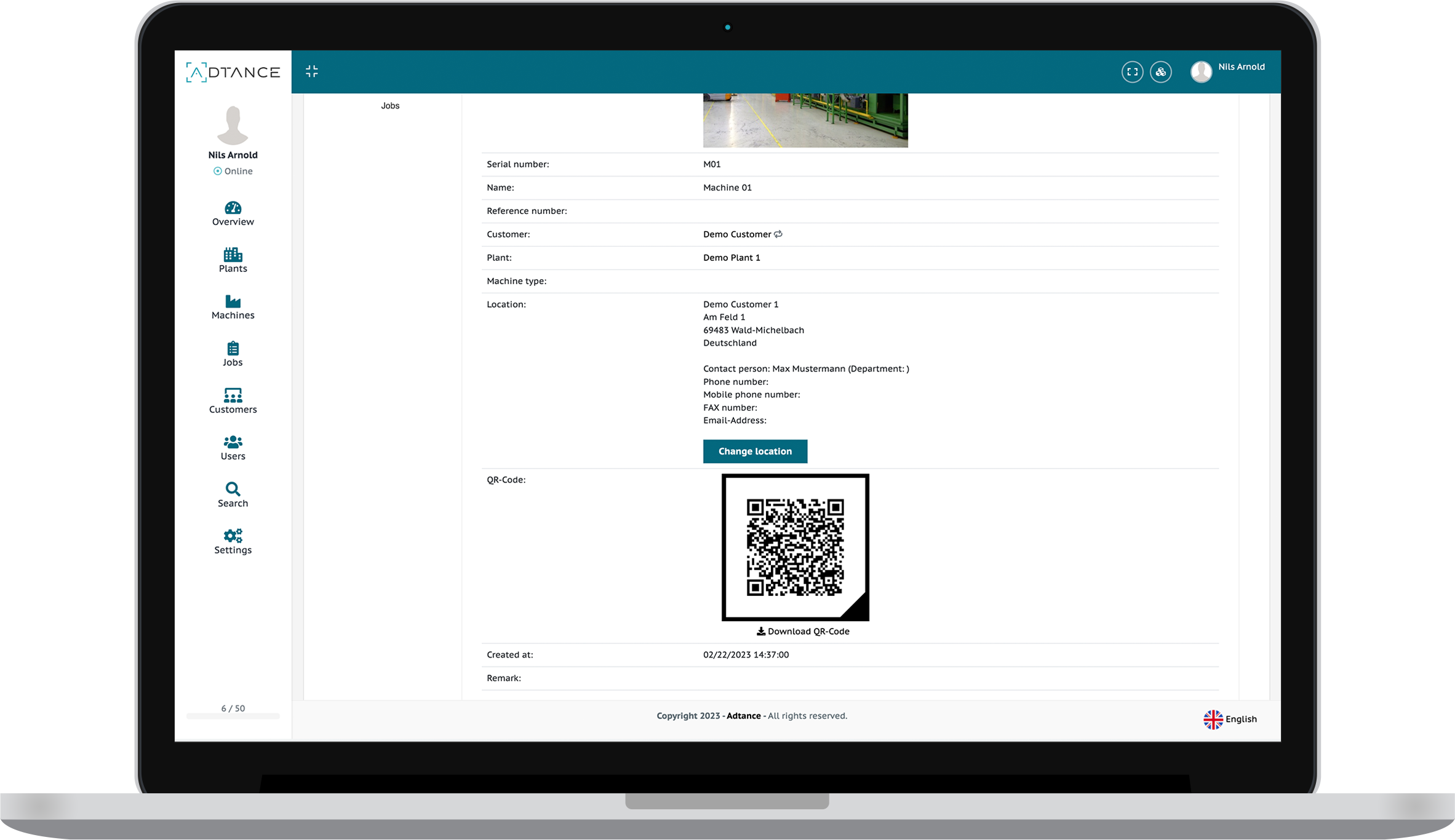 Link your machines and equipment with QR codes that provide all information for your users. This allows your employees, customers or service partners to scan the QR code with a mobile device of their choice, such as a smartphone or tablet. After logging in, they can then access all the information you have released for your machines and plants, including operating instructions, upcoming maintenance work or the digital history.
Beyond Asset Management - A Digital Customer Platform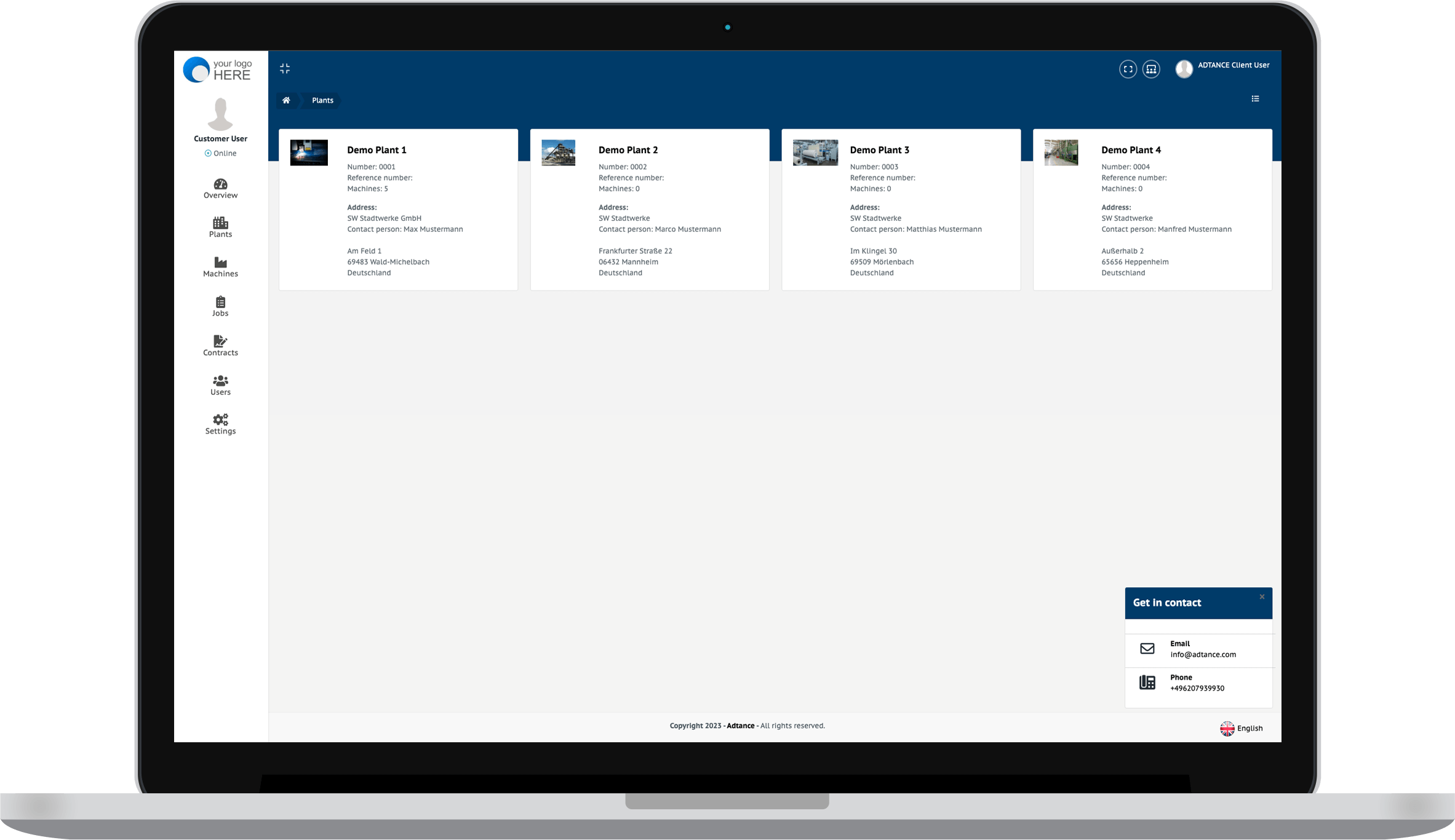 ADTANCE Enterprise Asset Management is your gateway to a fully digitized customer platform. No longer are your assets merely items to be monitored; they become integral components of your digital customer experience. This transformative approach provides your customers with unparalleled access to documentation, contracts, and components, coupled with advanced features like condition monitoring and digital maintenance plans.




Ready to Elevate Your Asset Management?
Are you prepared to redefine asset management for your business and your customers? Start your journey today!
Click on Book an Appointment to connect with our specialists who are eager to walk you through the revolutionary capabilities of the ADTANCE Asset Management platform.
ADTANCE Asset Management – Your assets, optimized.