Particularly in mechanical and plant engineering and in the automotive industry, technically highly complex and sophisticated products dominate, which require extremely specific and detailed knowledge in the respective after sales service.
In this article, you will learn how to optimally design your industrial services and what advantages you can gain as a salesperson.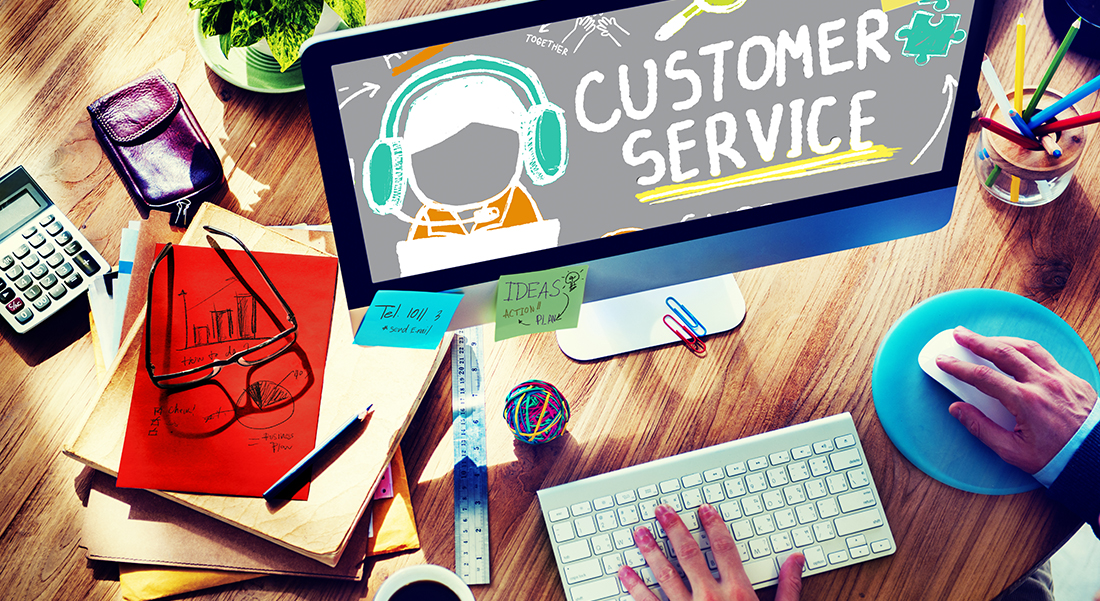 What can good customer service achieve?
After sales service accounts for a significant part of your financial profit: Products need to be maintained, checked, expanded, updated, serviced or repaired.
Customers who have a good impression of your service right from the start are happy to use your services. They turn to your service team with their questions, problems and wishes in confidence and without hesitation. In doing so, they follow their advice and instructions reliably and gladly accept offers. The more positive the experience with your service, the sooner and more often your buyers will use it again.
A high level of customer satisfaction is also the basic prerequisite for the customer's next purchase from you. Both product and service quality play a decisive role in whether the customer sees a reason to look elsewhere.
A harmonious business relationship is seldom broken off without good reason. If, on the other hand, a customer is annoyed about something or simply has a bad impression, perhaps even repeatedly, the incentive for him to look for alternatives is high. Especially if a problem only occurs after the purchase, customers are very sensitive to suboptimal service. Therefore, the after sales service should show them a great deal of appreciation and make a clear effort to solve the unexpected problem quickly and satisfactorily.
In today's age of digitalisation, public evaluations and experience reports are more important than ever. Thanks to the Internet, we have the opportunity to share our experiences with the whole world and read the opinions of other users, anytime and anywhere. Satisfied customers are happy to recommend you: either actively or at the latest on demand. Dissatisfied customers, on the other hand, tend to be generous with their criticism.
Conversely, it is common practice nowadays for potential buyers to first inform themselves about the individual providers in various rating portals. In addition to outstanding product quality, first-class customer service is also a decisive criterion. In summary, it can be said that just as you benefit from positive feedback, negative reviews are associated with financial losses.
What makes a good service?
In order for your service offering to fully meet the expectations of your customers, it should meet certain criteria: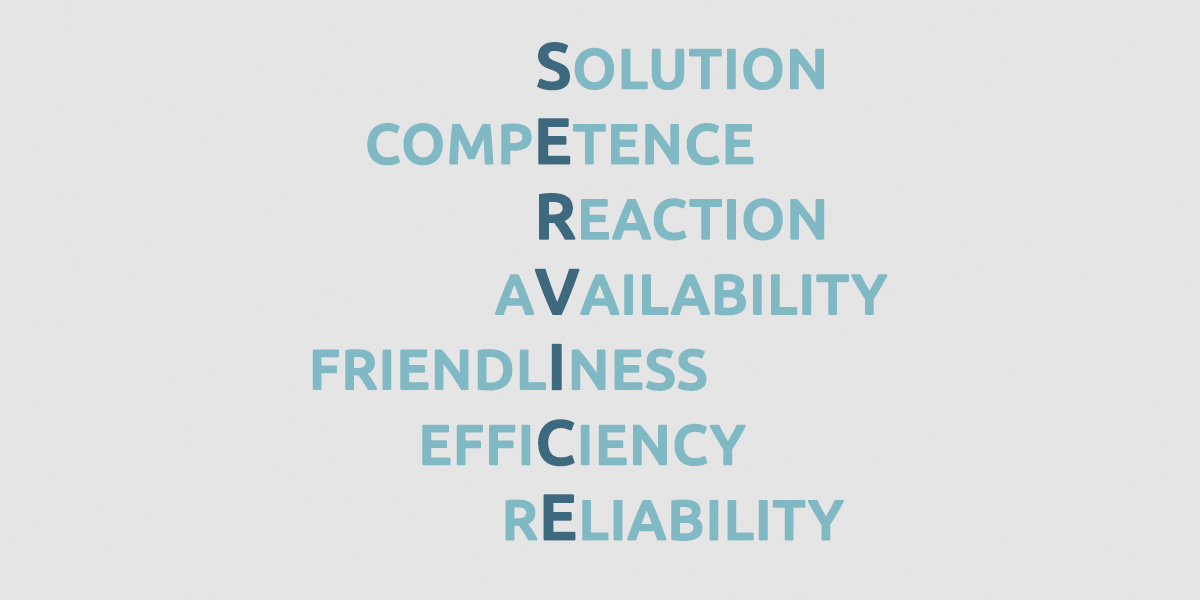 Modern solutions not only help to solve problems quickly and conveniently for both sides, but also show the customer that you are technically up to date and constantly developing. This is a particularly good way to stand out from competitors and to surprise customers positively.
Professional competence is another key for a quick and flawless problem solution. The customer should have no doubts from the very beginning about being attended by an expert. If the service employee is overwhelmed, he should communicate this to the customer and immediately call in a colleague who is particularly well versed in the relevant field. In this way, the customer gets a very honest and responsible impression of your service team.
Short reaction times are just as important in correspondence as for a callback service or further clarification in the background. In the industrial sector, any loss of time can result in considerable financial losses for the customer; it is therefore all the more important for customer loyalty and satisfaction that you react as quickly as possible and that the problem is solved within the shortest possible time.
Availability is crucial for the first impression the customer gets of your service. By enabling contact to be established via several channels, you can respond to individual wishes and requirements: If the customer needs immediate assistance, he will prefer the option of a phone call or live customer chat to an e-mail or social media contact. The more generous you set up your service times, the greater the number of customers you can help without delay.
Friendliness and politeness are not only essential for a serious impression; but also to emotionally intercept possibly annoyed or worried customers. The customer must be given the clear message that he is in the best possible professional and human hands with you, that his concerns are taken seriously and that his satisfaction is the highest priority.
Individually tailored solutions are very important for efficiency. The service team should be able to quickly and confidently assess which option is most helpful for the individual customer. The respective measure must be used safely and in a target-oriented manner.
Reliability is a must for the trustworthiness and seriousness of your after sales service. The customer must be able to rely on the statements of your employees at all times. If a safe statement is not possible, this must be honestly communicated to the customer.
With ADTANCE to an excellent service offer
ADTANCE's mission is to help companies optimise their industrial services. All our products are extremely user-friendly and easy to implement. They can be flexibly adapted to your company and your individual requirements.
We equip you with innovative digital technology that gives your service maximum efficiency. State-of-the-art, fast and effective solution options enable you to perform remote maintenance at the highest level. The ADTANCE products help you not only meet your customers' expectations, but exceed them.
The use of data glasses is becoming more and more popular: you can switch live into the customer's field of vision and give them precise visual and acoustic instructions. In case of doubt, you can immediately call in another expert. This option is very similar to on-site service, but allows you to support the customer from anywhere and without delays due to travel.
Predictive Maintenance and Condition Monitoring ensure automated, permanent monitoring of your customers' machines and systems. Problems are detected immediately and can even be predicted. The customer can thus be helped extremely quickly and accurately.
We offer you an effective ticketing system with which you can clearly record the complete history of individual buyers, regardless of the channels through which they have contacted you. This enables you to process customer requests very quickly and individually.
Automated workflows speed up your work processes considerably. They make it easier for you to assign and process the individual cases.
Conclusion
Excellent customer service is essential not only on paper, but above all in practice. Buyers expect to be treated true to the motto "the customer is king"; especially in after sales service. This contributes decisively to customer satisfaction; which is not only crucial for customer loyalty, but also for the recommendation rate and public ratings of your company. Excellent service increases customer loyalty as well as the acquisition of new customers.
In order to stand out positively and stand out from your competitors, a modern, solution-oriented technology is essential in addition to a friendly and respectful approach. ADTANCE offers you the complete equipment for first-class, contemporary customer service. Discover our product range and benefit from our competent, individual advice for your company!