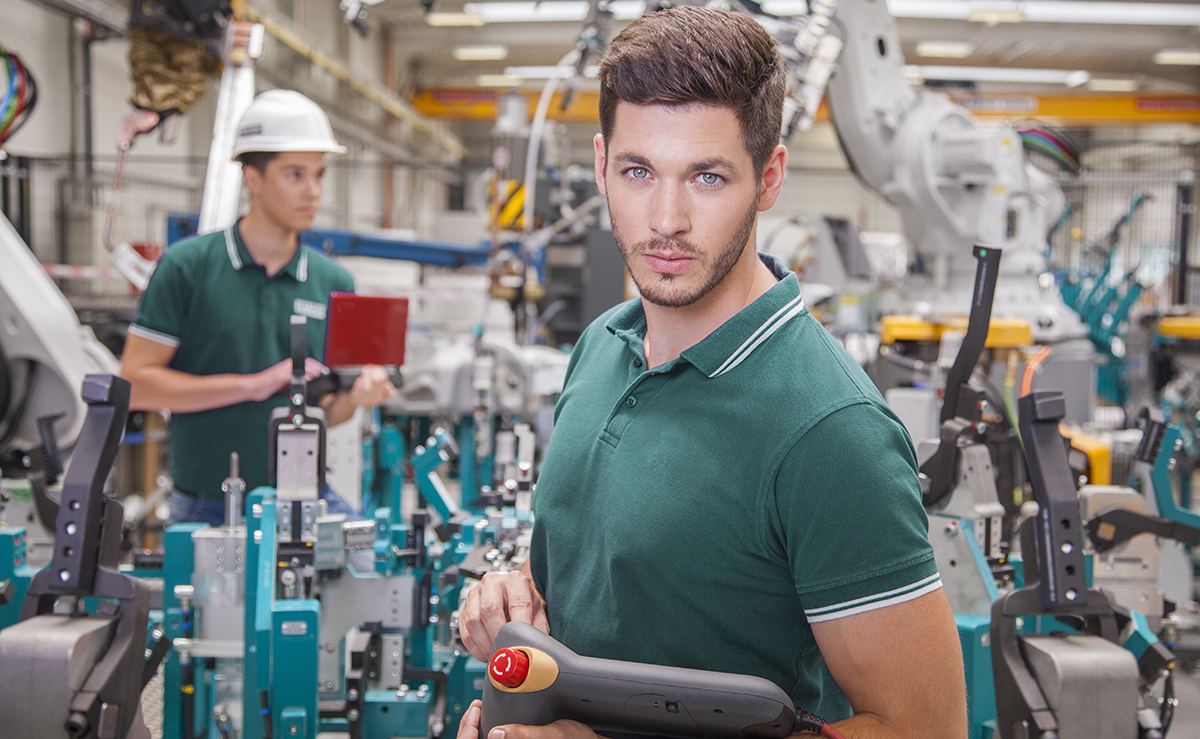 Digitalization and smart services are transforming service and manufacturing industries. Is your company relying on software and digital applications to provide customer service and maintenance work? ADTANCE offers business customers the tools and support they need to create a smart platform that allows them to offer remote commissioning of machines and plants as well as ongoing maintenance solutions. This means that your company can extend its service to customers long after the point of sale. Relying on software solutions allows you to build long-lasting relationships with customers and provide efficient services without having to travel to customers' physical worksite. In this era of pandemic, providing remote service is not only convenient; it's become essential.
Digital Solutions Your Company Can Provide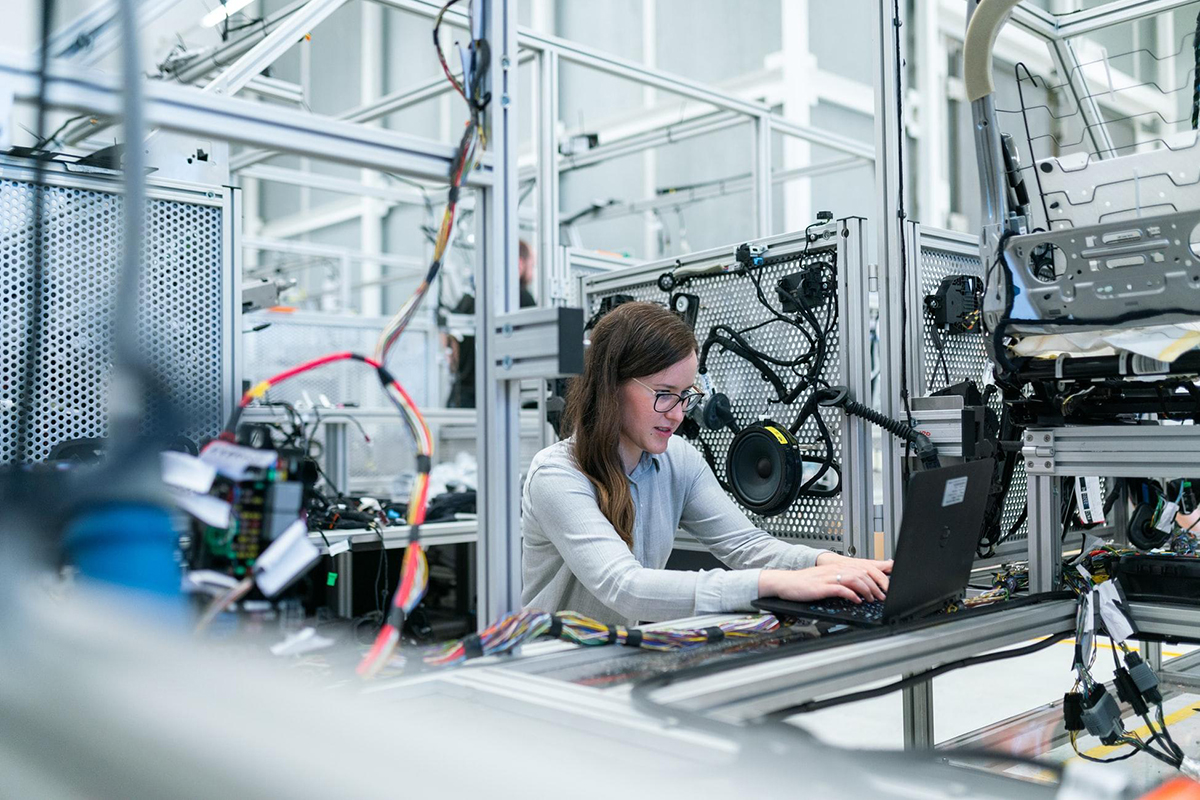 So many services can be delivered remotely today.
Has your manufacturing / service company investigated the possibilities?
Whether your business is large or small, you can rely on software solutions to provide services for your customers. While you can still operate your business as usual, you can embrace a digital platform that expands your service offerings. This is a convenience for your customers but also for you, particularly in this time of COVID-19 contagion.
ADTANCE features a suite of smart solutions for a wide array of companies that specialize in manufacturing and maintenance services.
With our solutions, your company and its service department can offer effective remote services such as:
• Commissioning of new machinery / equipment
• Installation of machinery
• After sales services
• Maintenance and repair
Your company can develop a smart service platform that allows you to deliver these solutions, and ADTANCE has solutions to help you offer these services effectively now--during this pandemic--but also in the future. With digital solutions that enable you to provide remote support, you can enhance your service offerings and increase your bottom line.
Traditional Commissioning and Production of Machines / Plants
Before the internet of things (IoT) began to revolutionize manufacturing industries, companies and customers relied on traditional ways to connect. In short, a CEO might pick up the phone and call a manufacturer to start a conversation about purchasing new equipment. Sometimes calls and email / fax instructions might be enough to commission an equipment order. However, for more specialized / custom equipment orders, equipment manufacturers and their customers might need to meet--more than once. For the purchase of equipment lines or to outfit entire plants, in-person connections were a must.
Challenges of In-Person Service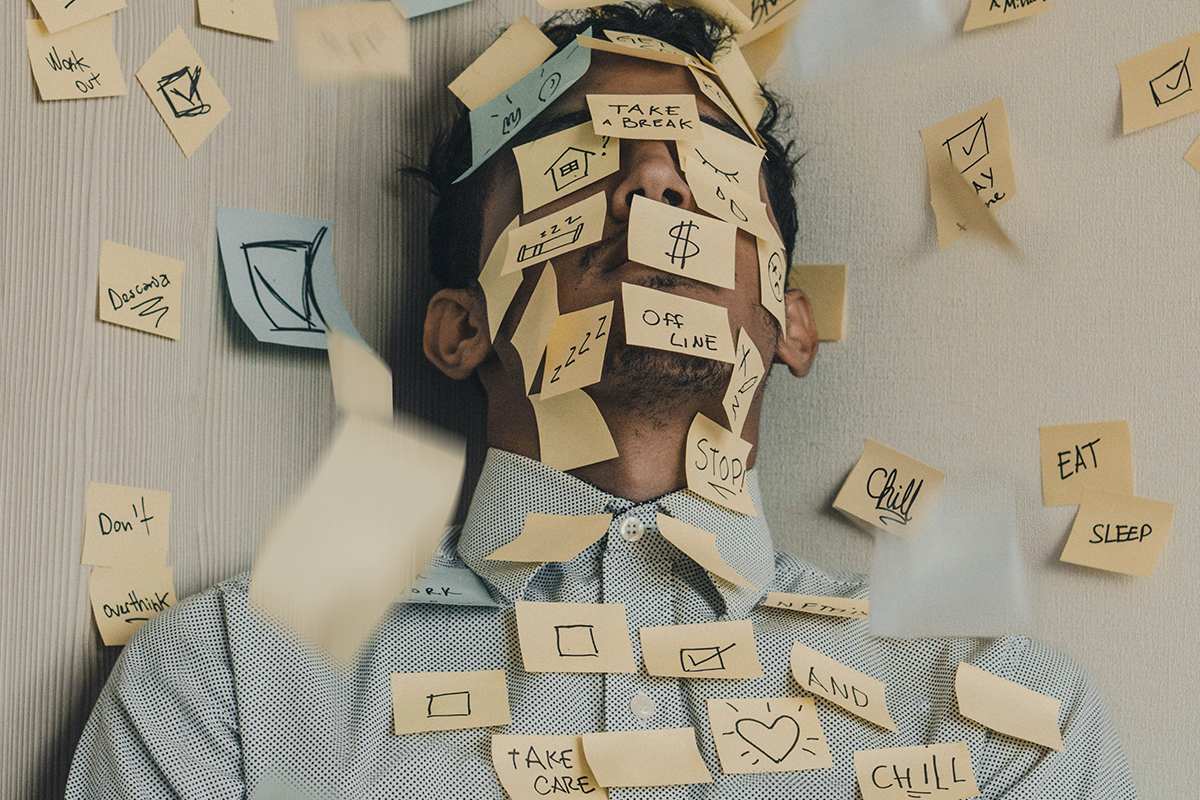 Providing in-person service to customers can tie up employees for a long period of time. Say you are a manufacturer of commercial baking equipment. You only have so many engineers, engineers, and maintenance professionals that you can employ. Once those employees are tied up meeting with customers or traveling on-site to deliver your services, your company is forced to put other customers on hold until your team can work with them. This can be a scheduling nightmare, especially when commissioning meetings go long or when your team needs to travel far--even out of the country--to secure business deals or provide service.
This business model has worked for years, particularly because all manufacturing companies and maintenance service providers were subject to the same model. Now, much has changed. Sending your team out into the field or inviting customers on-site to your setting is not only inconvenient for everyone involved; it's a health risk. With the COVID-19 pandemic continuing to spread and take lives, the traditional business model for these types of companies doesn't work. And speaking of work--if your business can't perform these services, it isn't making money.
And guess what? Your competitors who have embraced digital service solutions like remote maintenance are making money--and they may be attracting your customers. By embracing a digital service platform, you can keep your technicians safe and make their services even more accessible to existing and new customers.
COVID-19 Dangers
Whether your company provides manufacturing and service solutions for domestic or international customers, you have to focus on a new business challenge that's likely to be around for next couple years--and possibly longer. COVID-19 has interrupted businesses all over the world. The contagion has necessarily stalled projects, halting production and adoption of new machinery and prevented companies from making money.
Now that businesses understand that the virus isn't going to disappear soon, they're looking for ways to extend their service offerings and, frankly, continue to operate in this era. As the pandemic rages in various parts of the world, long-time lockdowns are becoming impossible to instate without causing economic meltdowns. You've probably already been impacted in some way because of the virus. Maybe you've stopped your technical experts from visiting client sites. Maybe your clients have put meetings with your team on hold to protect their experts.
You probably don't have to imagine how this has disrupted your business. How are you fulfilling obligations to provide after sales service to your customers after they've invested thousands in your equipment offerings? How are you commissioning new orders during the pandemic? COVID-19 is here and it's sticking around for a while. You still need to earn income. In order to operate during this pandemic, you need to develop new strategies to deliver your essential services.
Enter Remote Solutions for Machine Commissioning
The digital work now features a dizzying array of smart solutions for businesses like yours. You can now effectively offer your services via a smart, digital platform. Let's consider an example. Let's say you are a manufacturer of commercial bakery tunnel ovens and related equipment lines. This is a competitive field so you certainly don't want to halt your operation for very long or you're going to lose customers to your competition.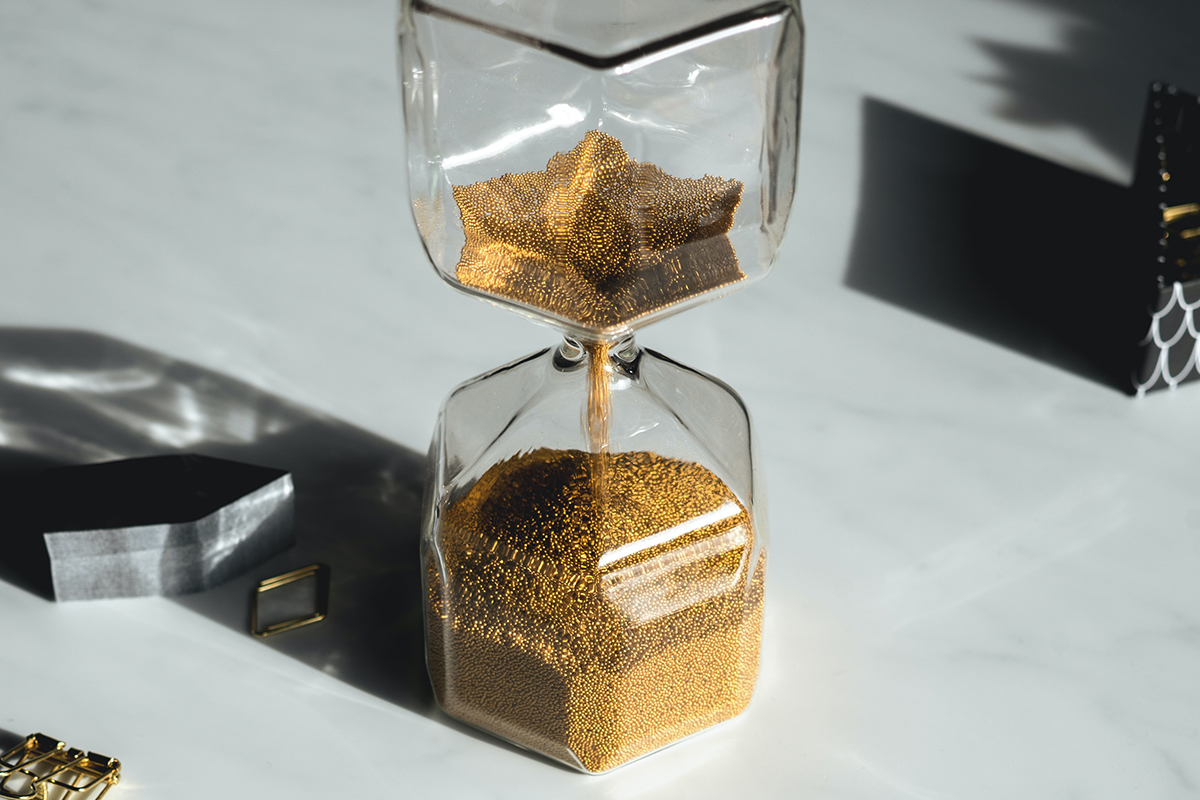 Commercial bakery solutions are costly investments. A considerable amount of work goes into commissioning this type of equipment. How can you help your bakery client make plans to update their entire bakery with new custom solutions during this pandemic? How can you make the process of commissioning more efficient in the future? With remote service offerings, video conferencing, and other digital solutions, you can. Your customer can meet with you and your engineering design team digitally to discuss plans for new custom equipment.
How much time--and money--would this arrangement save your business?
With remote conferencing and commissioning solutions, your team doesn't need to hop on a plane and spend time in hotels. Instead of meeting with one client for a few days, your team can meet with several clients in a single day.
Remote Installation
Commissioning new machinery is only one way to leverage remote service applications. Your team can even provide remote installation so you no longer have to employ an expansive team of installation professionals, and your pros don't need to travel to your customers' sites to perform service. With solutions like smart date glasses and video conferencing, for instance, your digital installation team can remotely coach your customers' tech team so they can install the equipment they purchased from you. Your team can view your customer in the field, offer assistance and technical advice. Today's digital solutions can afford your team with a complete view of machinery so they can quite literally coach every single aspect of its installation.
Imagine the advantages of this arrangement for your business. Your team can manage installation from your company--right from their own departments / offices. This means you can keep them safer during this pandemic and save money. Your team can serve more clients by embracing digital solutions--and can serve them effectively, because today's remote service solutions are smart.
Remote Maintenance and Customer Support
You can outfit your manufacturing firm's maintenance department with digital service solutions too. Why travel any distance to meet a customer's maintenance needs when you can do it from the comfort of your own business? Digital apps are revolutionizing the way maintenance can be done. Your service providers can now evaluate work orders without having to visit the site to troubleshoot equipment.
Now, it's true that you may not be able to replace all of your maintenance services with virtual ones, but how many could manage with IoT solutions? Imagine the time that frees up for your maintenance team. Imagine how satisfied customers can be when they can get the service they need the day they call as opposed to a day or two later? You can provide service that's more convenient for you and more efficient for your customers.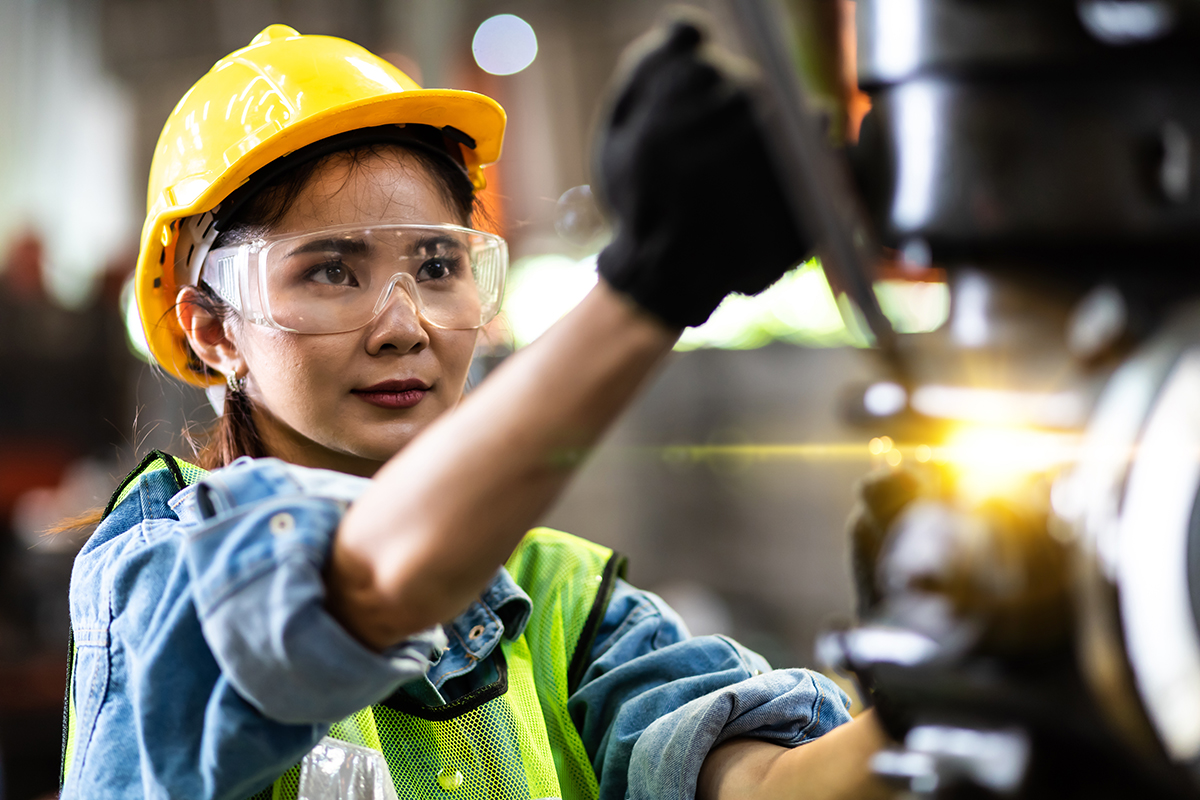 There are many ways that manufacturers can provide remote maintenance and repair services for your customers. Have you investigated all that you can provide via a digital platform? Take stock of the maintenance and repair services your team performs in a given year. How many on-site visits could have been managed just as effectively with remote solutions, especially given the likelihood that your clients' own tech maintenance teams can be coached to manage routine maintenance solutions. Take time to consider what you maintenance pros can do remotely and how much time and money that can save your business.


ADTANCE features a suite of digital solutions to help customers provide service to their customers remotely. If you're a manufacturer of any type of machinery or equipment, contact us to discuss how digital solutions can support your business during this pandemic and beyond.