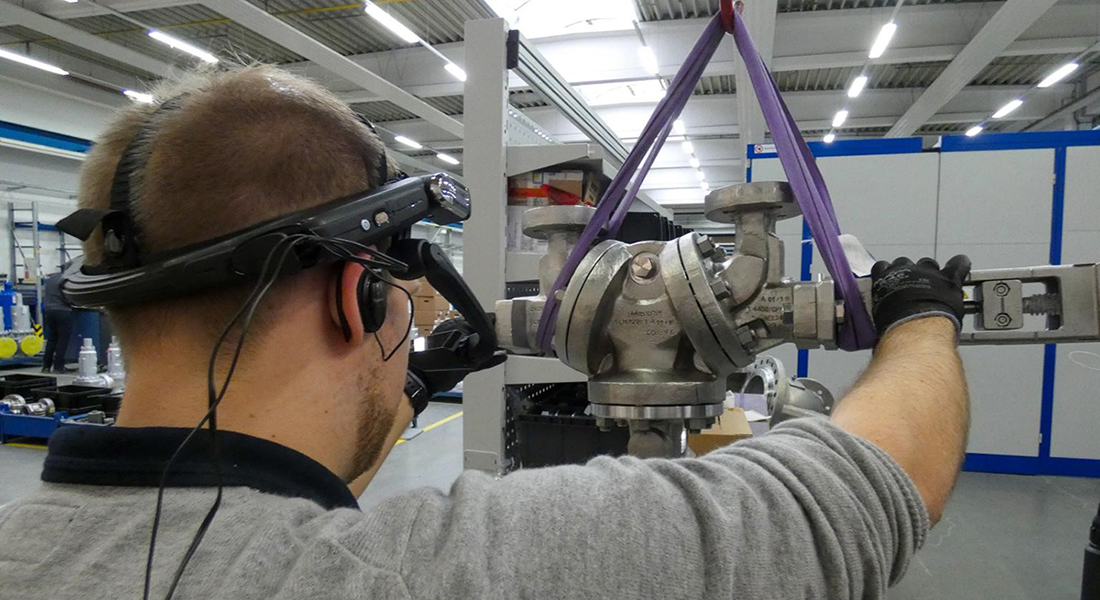 Customer service and sales activities still cannot be carried out personally in the traditional form in many places due to the contact restrictions. Especially companies had to come to terms with the situation in times of strict restrictions. LESER sets a good example here. As early as 2018, LESER took the first steps towards digitization. In times of Corona, however, the advantages really began to become apparent.
Process of approval of safety valves by LESER
Before LESER hands over the finished safety valves for their application areas, the customer can have the safety valves inspected and approved by a notified body or by its own experts. The valves are inspected according to specified steps with regard to the requirements of the respective customer groups and then approved if all specifications and tolerance values are met. In the past, the inspectors had to travel to LESER because the approval process is carried out directly at LESER's production facility.
Use of ADTANCE support for the approval of safety valves by LESER
Thanks to ADTANCE Support, LESER did not have to stop its approval activities and thus the delivery of safety valves to customers, despite the Corona crisis. With the video-based solution ADTANCE Support, LESER completely digitizes the acceptance procedure. This enables the company to carry out approvals of safety valves professionally, remotely and yet under the eyes of the customer, despite the restraints on contact. Throughout the entire approval process, the LESER inspector uses RealWear HMT-1 data goggles to share his field of vision live with the inspecting customer so that he can follow the inspection on his desktop or mobile device. If the customer has any comments, he can communicate them during the inspection or, if he has a special request, he can take a screenshot of the relevant live stream extract, mark comments directly in the image and send it back to the LESER inspector so that he can act accordingly.
But ADTANCE Support does not only show its advantages during the Corona crisis. ADTANCE Support also enables more efficient and effective work in the normal approval routine of LESER:

Since ADTANCE Support can be linked to ADTANCE Workflow, LESER is now considering using the two solutions in combination. ADTANCE Workflow's checklists and workflow system will make approval processes even more productive and faster.

The Company
LESER is the largest producer of safety valves in Europe and therefore one of the leading companies within this industry worldwide. The company operates worldwide and has production sites in Hohenwestedt/Germany as well as in China and India. Furthermore, the company has twelve subsidiaries and offices in Europe, Asia, America and the Middle East. LESER manufactures safety valves for a wide range of industries, including chemicals, oil and gas, pharmaceuticals, food, heating and air conditioning and shipbuilding. The company employs more than 1,050 people worldwide and serves customers with service representatives in over 80 countries.