The innovations and comprehensive new features of the RealWear Navigator 500 can be divided into the following categories: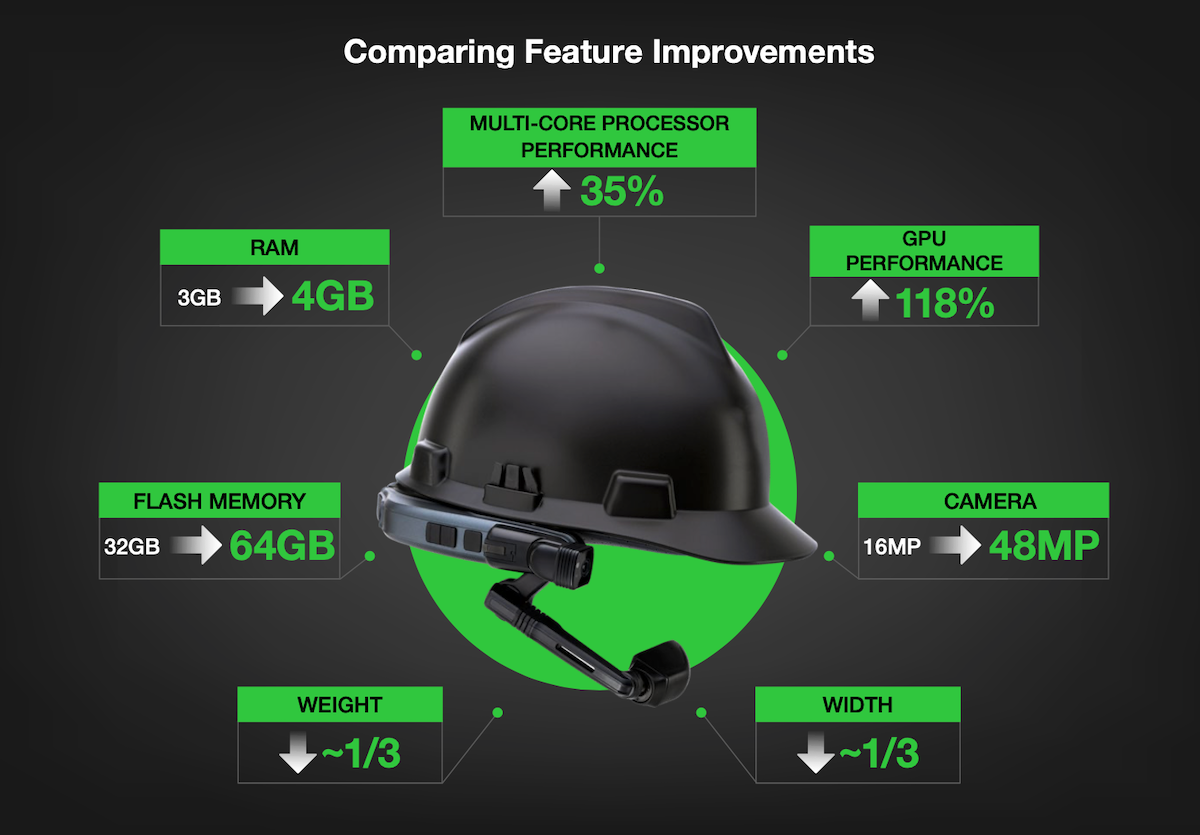 Modularity
The display, the camera and the battery were installed modularly on the device, so that the device can be adapted to the changing challenges. Different camera and - or display modules can be connected to the device, so that either new functions can be used or the corresponding modules can be exchanged in case of technical progress.
Enhanced Performance
The performance of the device has been significantly improved, in which a Snapdragon 662 has now been installed. Furthermore, the device's ram has been increased as well as the storage. This leads to a 35% increase in multi-core processor performance and a 118% increase in GPU performance. The storage has been expanded from 32GB to 64GB.
Advanced Camera
The camera has been completely redesigned so that it now has 48MP instead of 16MP. Furthermore, the zoom has been revised so that 6 zoom levels are available with FULL HD video transmission. The image stabilization has been changed and the quality in low light conditions has been improved significantly.
Lighter Weight
The weight has been reduced by over 100g, so the device now weighs 270 grams instead of 385 grams. Furthermore, the width has been reduced by 1/3 so that the RealWear Navigator is only 22mm wide.
Improved Noise Cancellation
In addition to all the exciting new features, the noise cancellation of the microphones has also been improved so that the device can be used even in the loudest industrial environments. The operation of the device is now possible up to a volume of 100dBA.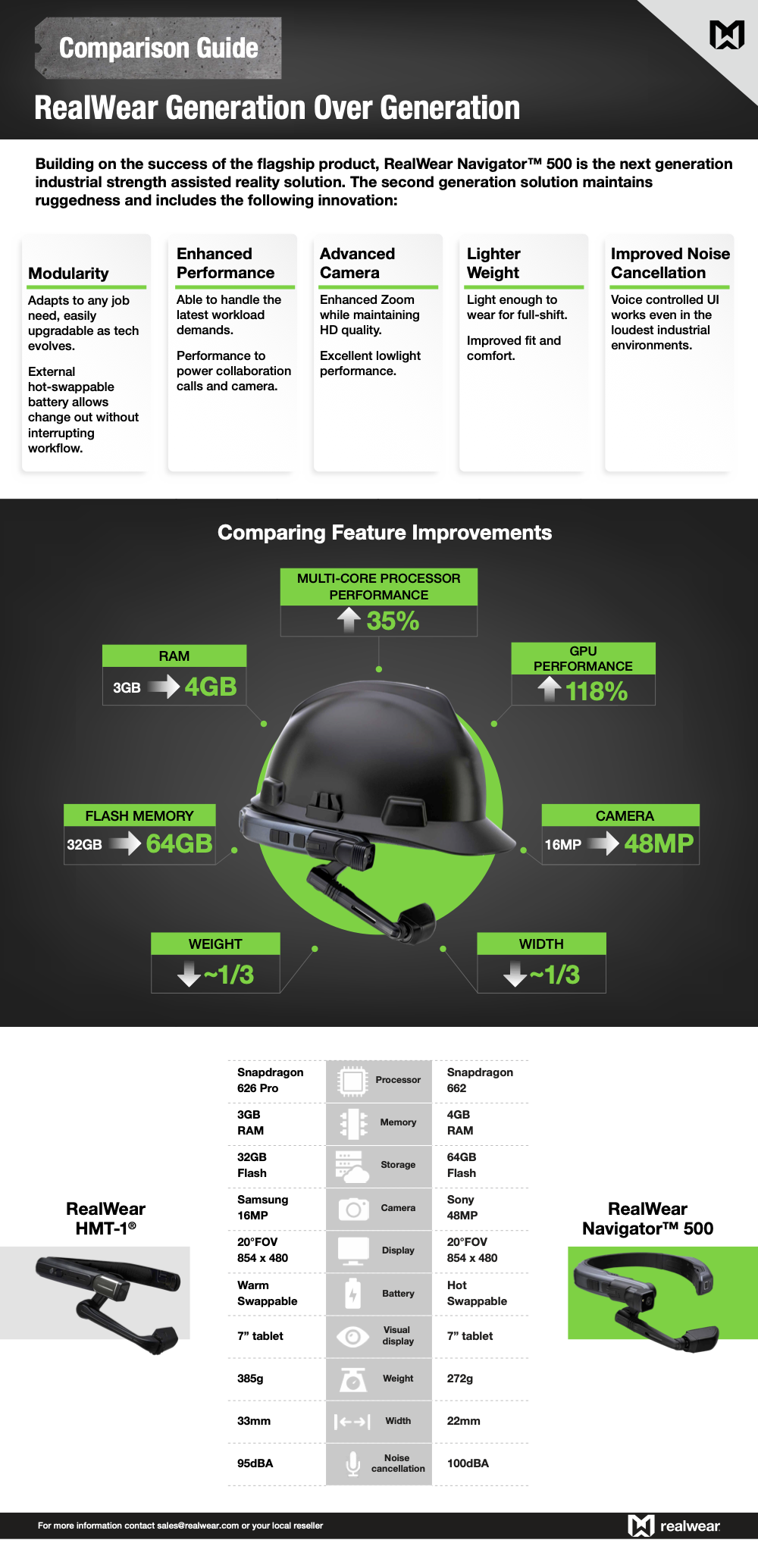 For more info, visit the RealWear Navigator 500 page or contact us.