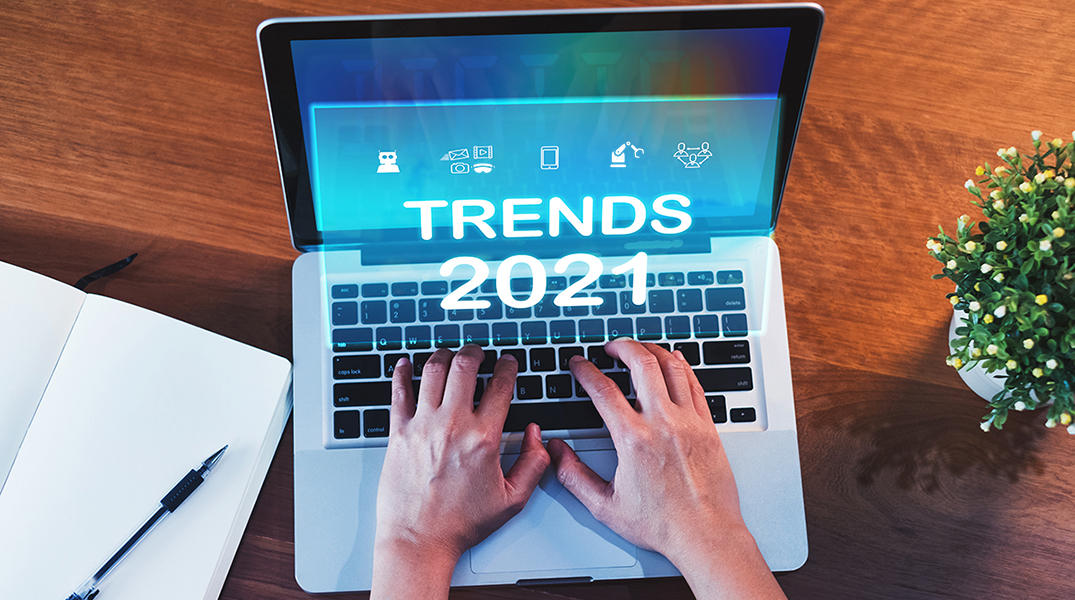 The Importance of After Sales Service for Industrial Companies
Good service already has a positive effect on the earnings of industrial companies and makes a major contribution to total sales, profit margins and the overall balance sheet. After sales service in particular is developing into an important strategic success factor. Due to the long service life of industrial goods of between 20 and 40 years, there is a wide range of service opportunities and thus lasting potential for sales and earnings.
Developments and Challenges of After Sales Service 2021
The awareness of the importance of a strong customer orientation is also becoming increasingly pronounced in industrial goods companies. A change is already taking place in which service has at least the same importance on the customer side as the actual product. Customer loyalty is an important factor that should not be neglected or underestimated. It can have a strong influence on the success of a company. If the customer is satisfied and feels well looked after, he becomes a loyal customer who can also be won over to buy additional products. Satisfied customers also have a positive effect on a company's image if they recommend it or its products to others. This makes it easy to win new customers and establish a good reputation for after sales service.
The future development here lies in the increasing demands on service personnel. A good relationship with customers is crucial and because of their proximity to the customer the service technicians are the company's flagship. In addition to the existing technical competence, communicative and sales skills will now also be required.
Another factor that is already noticeable is the change in the economy due to increasing digitization. The exchange of data is fast, simple and is being further promoted. Global networking is also continuing to advance. These characteristics are also becoming increasingly popular in after sales service. The demand for digital services such as remote services, digital workflows and checklists, electronic spare parts catalogues and predictive maintenance is growing worldwide. This results in shorter response times and new business opportunities.
A survey conducted by IMPULSshows that companies still have increasing deficits with regard to efficient service processes and a strong service organization. Only one third of the companies surveyed have a clear service strategy. This is reflected in company sales.
For companies it is increasingly important to always focus on the customer. It must be considered how a win-win situation can be created for all parties along the value chain with regard to global competitiveness. This continuous consideration can create lasting competitive advantages in terms of service.
With Success into the Future
An optimized service must be oriented towards the needs of the customer and must always be reflected and controlled. This also includes constantly checking the market for new technological developments and using innovative service products to our own advantage. Digital services are increasingly being implemented and are gaining positive resonance. In 2021, no service portfolio should be without them in order to demonstrate global competitiveness.
Trend 1: Digital Workflows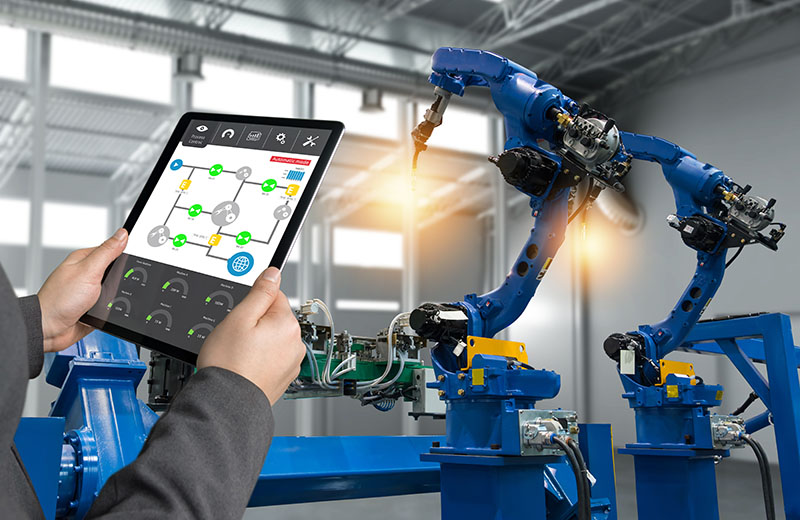 Digital workflows offer your company the possibility to digitize, replay and analyze all your workflows. Not only everyday processes but also unique work steps can be digitized and made available to every employee in the form of work protocols, checklists and work instructions using mobile devices such as tablets, data glasses or smartphones. For example, you receive instructions that accompany you step by step in setting up, operating, maintaining, inspecting and repairing machines. During the inspection, checklists help you not to overlook any of the necessary checks and reliably document the status of all checked parameters. You can also make the various tools available to your employees offline via various terminal devices. You receive automated, reliable instructions and tools for machine maintenance directly on site - without time delay and the need to contact the central office. An immense workload reduction and flexibility is created and every employee receives the correct and optimized execution steps for his process.
Not only do you save time, costs and personnel, but you also score points with your customer through a very fast, competent and solution-oriented service, which makes full use of the modern possibilities of digitalisation. Especially in the field of mechanical and plant engineering, such assistance has proven to be very useful, as the diversity and complexity of the equipment almost always requires that more detailed information be obtained after an initial assessment.
Trend 2: Remote Service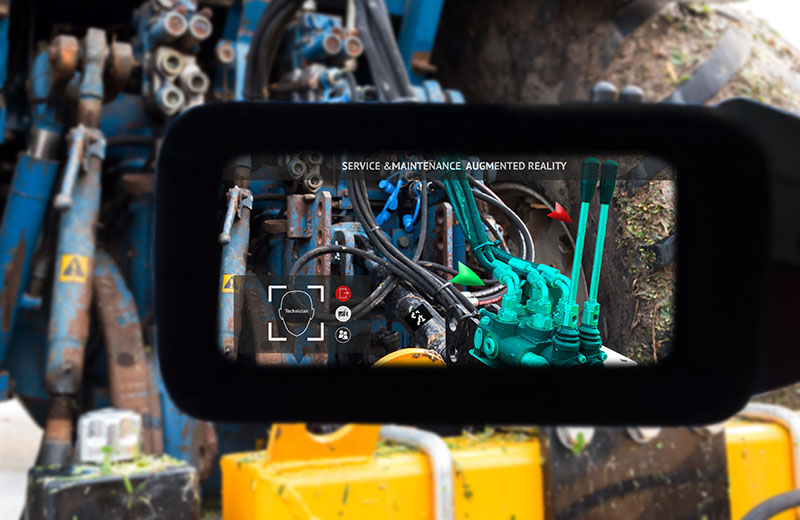 Remote Service is the remote maintenance of machines with data glasses in industrial goods companies. With the help of data glasses, the customer can be effectively helped immediately via remote assistance if a problem arises.
The customer wears the data glasses during the conversation with a service expert and the service expert connects to it in real time via the corresponding software. The expert has the customer's complete field of vision in front of him and can give him direct instructions for troubleshooting or set virtual markers that the customer can recognize by means of augmented reality images in his field of vision.
All in all, the remote service allows errors to be quickly and reliably detected, analyzed and corrected.
The connection to the data glasses can also be made via various end devices. The service expert is thus not bound to a PC, but can also support the customer via his tablet or smartphone by logging on to the necessary service platform.
Trend 3: Predictive Maintenance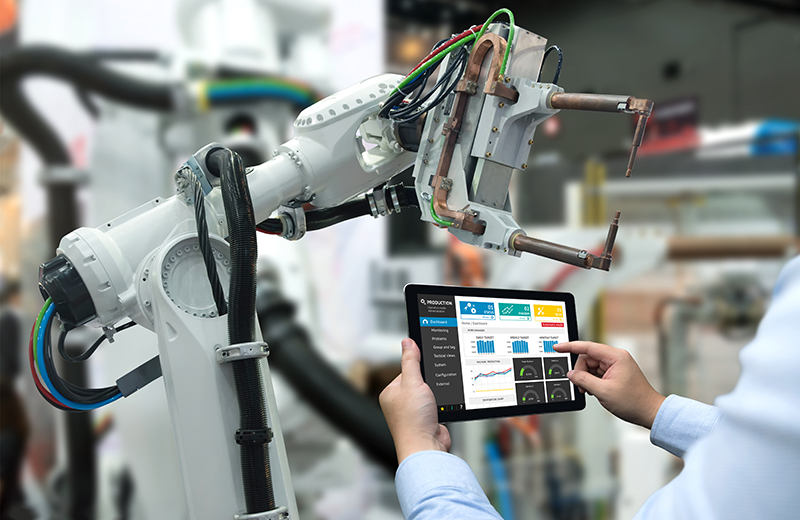 As in previous years, the trend towards forward-looking maintenance and servicing of systems and products will continue in 2021. Today's customers not only expect a product to work when they buy it, but also expect it to have a long service life and good service that guarantees this. It is also no longer sufficient to repair a product or system if it is defective. Rather, new technologies must be used to create systems that detect faults at an early stage and proactively resolve the problem before it occurs, so that downtime is kept to a minimum. Once again, the automotive industry, with innovation drivers such as Tesla and Volvo, hit the headlines. Networked systems in automobiles that monitor the vehicle and report possible problems directly to the manufacturer are no longer future visions. In the final stage, necessary spare parts orders and service appointments in the workshop can be carried out completely autonomously, without human intervention.
Machine learning based systems are also available in the industrial goods sector, which learn from the evaluation of past data and thus make predictions about potential downtimes and sound the alarm. For example, predictions can be made about upcoming maintenance work on plants and machines and, using automatically generated reports, wearing parts can only be replaced when wear and tear makes it necessary. This eliminates the need for your company to draw up a costly maintenance plan and replace components unnecessarily.
Trend 4: Electronic Spare Parts Catalogue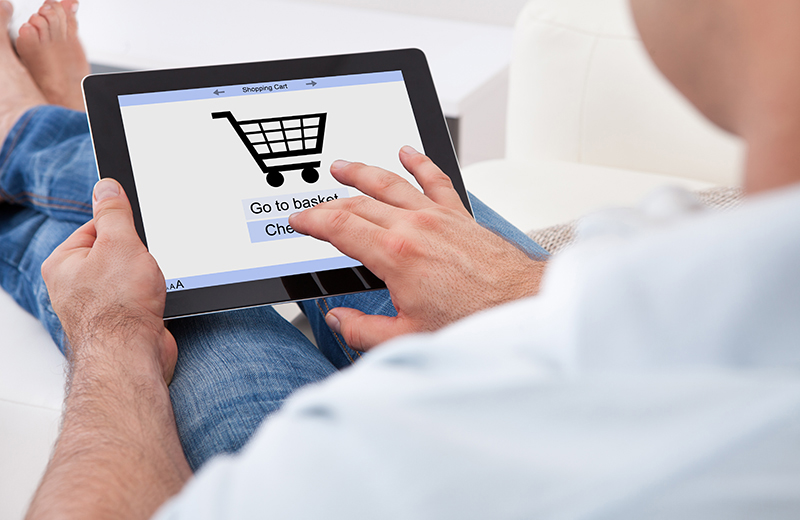 An electronic spare parts catalogue provides you with a central catalogue system that guarantees access to spare parts information and thus intelligent spare parts management for the service work on your machine or system at one location. All the information you need is displayed there and usually accompanied by pictures of the respective parts. Spare parts lists, prices of the required spare parts and service documents can also be viewed. Data, documents and information for maintenance work, repairs, servicing and inspections can thus be called up 24/7, regardless of location.
The creation of a spare parts catalogue is made possible by linking to ERP systems, among other things. Accordingly, spare parts management and spare parts documentation is carried out by transferring the existing material master of the ERP systems. In this way, parts lists can be transferred to the catalogue. If such material masters are not yet available in the company, parts and required information can also be imported into the catalog using Excel lists.
Conclusion
After sales service will remain one of the most critical success factors for industrial goods companies in 2021. The trends here clearly show that companies must respond more strongly to changing customer requirements in order to achieve sustainable profit increases. Further rethinking within customer service must take place in order to find solutions that focus on customer needs and individual solutions. The sole effort to integrate new technologies is not enough. Rather, a holistic approach is required, which includes technological advances as well as employee involvement as an important component in order to adapt the existing supply chain management to the new market conditions and to equip it for the future.